Stay young forever
Everyone has to grow up… even punk rockers. Their Mohawks become straight hair and their long nights of partying morph into early night bedtime stories. They have early mornings trying to get their kids to school on time. Everyone grows up or dies, but… the music… when it's good… the music stays young and never dies.
This is the case with The Distillers and lead singer and song writer Brody Dalle. The band only wrote 3 albums together from 1998 to 2003 before breaking up in 2006, but those 3 albums, and especially "Coral Fang," are chalked full of songs that have stood the test of time. This was proven true when they played a packed Hollywood Palladium last Saturday night.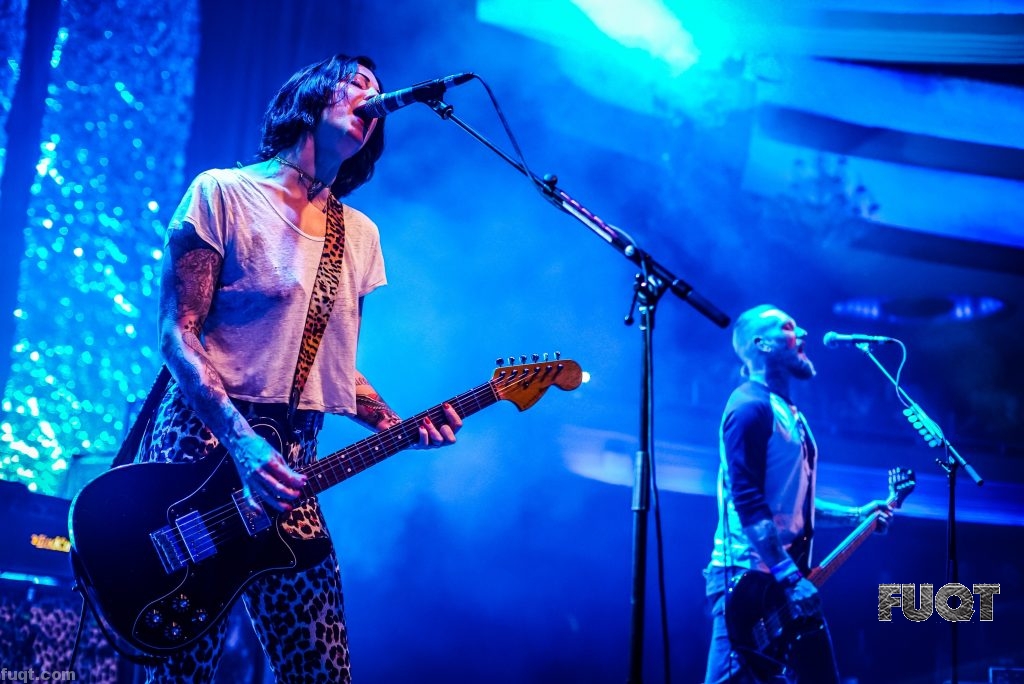 "L.A. Witch" Opening for "The Distillers". Photo by Anthony Mehlhaff
The night started with two local Los Angeles bands: "L.A. Witch" and the ultra unique fronted band, "Starcrawler." Starcrawler is a must see if you love a great theatrical performance to go with your rock and roll. L.A. Witch is a band whose music I like, but, I was extremely disappointed in their lackluster style. I don't like to talk shit, especially on a band whose sound I dig, but fuck, to say I was bored by watching this band slug across the poorly lit opening stage would be a gross under statement. They were the walking dead, and didn't seem to give a shit that they were opening for such an iconic band.
Then, there was the crowd. The effects of L.A. Witch, and their performance, would be felt during Starcrawler's set. Even though Danny "Machete" Trejo introduced these young up and comers, the crowd was out past their normal bed times and was lame as fuck. Arrow De Wilde and company puts on one hell of a show and the crowd gave them nothing. At one point De Wilde even pleaded with the crowd to give them something, and even called the crowd "Old Fogies," which demographically would be a true statement. It's as if the patrons only had enough energy in their older bodies to cheer for one band. That has been the sad state of many rock and roll shows I've seen as of late.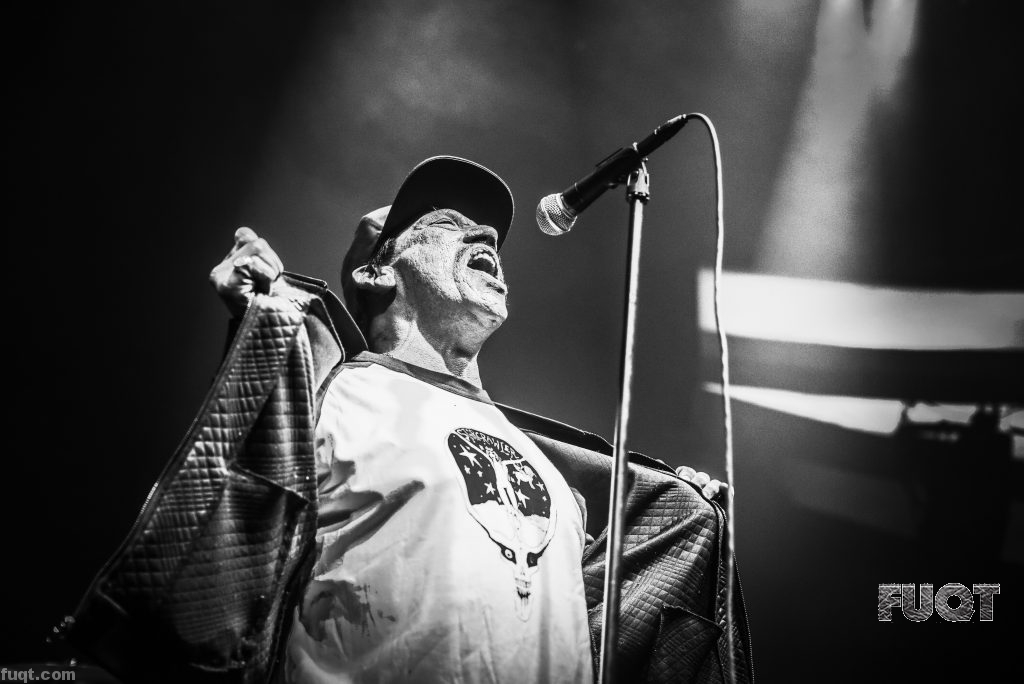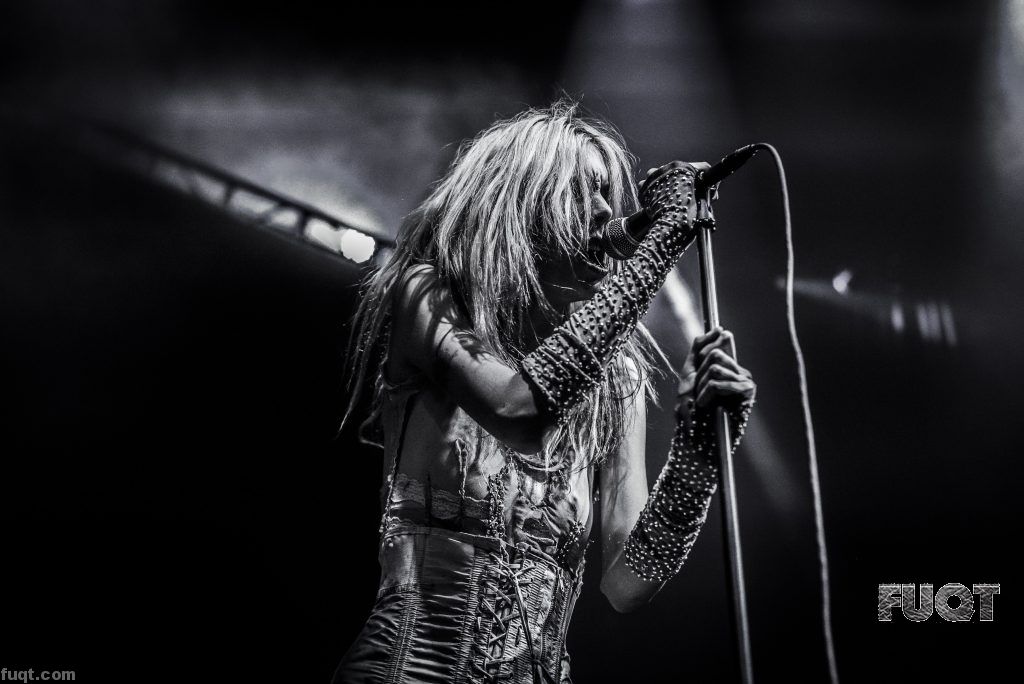 It's a tragic mistake. Brody Dalle wrote some of her songs for The Distillers as a 15 year old and was touring as a 17 year old. Starcrawler's oldest band member is 23 and Arrow is only 18. I make this comparison only because I feel these fans don't know that they are witnessing the future of rock and roll in utero, and, it's being birthed right in front of them. It is screaming to be embraced, only to have the fans turn away to the affectionate swiping motion of their phones. Wake the fuck up, people.
All the shit talk aside, everyone came out to see the return of The Distillers in L.A. I spotted Ian Scott from Anthrax, and in the pit I moshed with UFC fighter Ian McCall a.k.a. Uncle Creepy. Even Brody's rock and roll hubby, Josh Homme, from Queens of The Stone Age, got in the pit to show support on their parent date night.
I think what makes The Distillers such a good show live is that all the songs are the type of songs that are easy to sing along to. It's a great thing when a fuck ton of strangers can come together in a dark room and be happy and sing and dance and be young no matter what their age.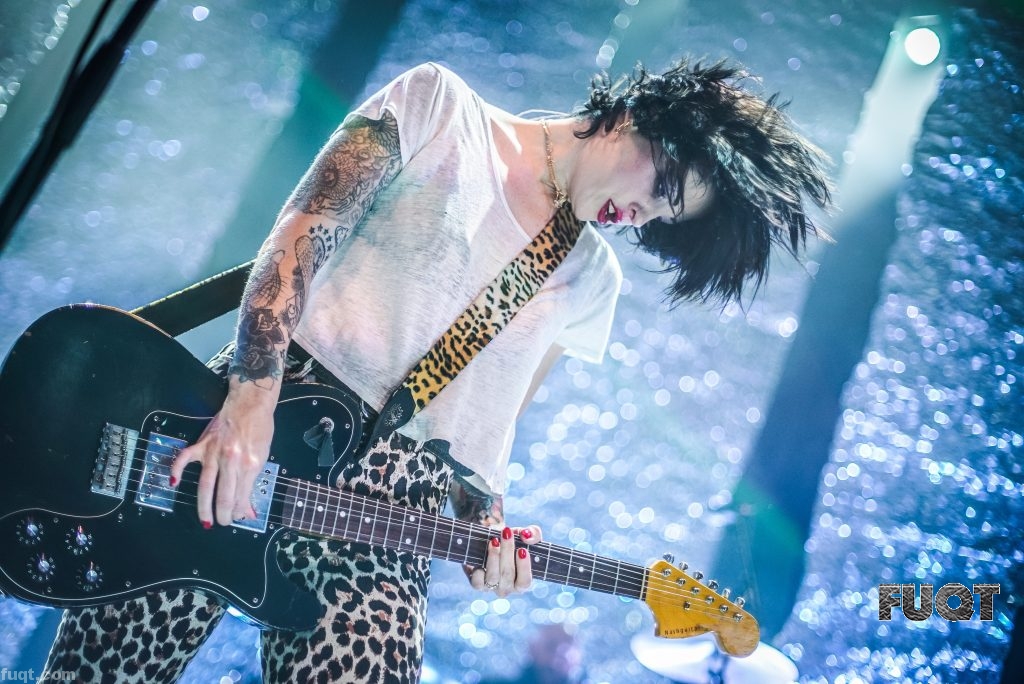 The Distillers just ended their North American tour, but, maybe we'll see them again. Brody even made a remark about touring the world, hopefully soon, while on stage.
Check out Brody Dalle's solo work and her other band Spinnerette. Of course, play any video game from the early 2000's to hear Distillers tracks.
Check out L.A. Witch, Starcrawler and The Distillers on Instagram, Twitter and iTunes.