They Move Fast, Play Hard, and they're Coming after You!
This family of superheros aren't The Incredibles, but, they sure are incredible. Two older brothers to the younger sister, Speed of Light band is a phenomenon of energy keeping Garage Rock alive.
They were born 21 months apart, and they were born to rock. Riley, Tyler, and Cameron Christensen are becoming local fixtures by performing live at least once a week around the Los Angeles music scene.
As we listen to some Queens of the Stone Age, I asked them about their style. Tyler plays drums and likes to bring a little bit of punk to the band. Cameron brings that 70's rock and roll swagger. With hair up and boots thundering, Riley brings a style all her own.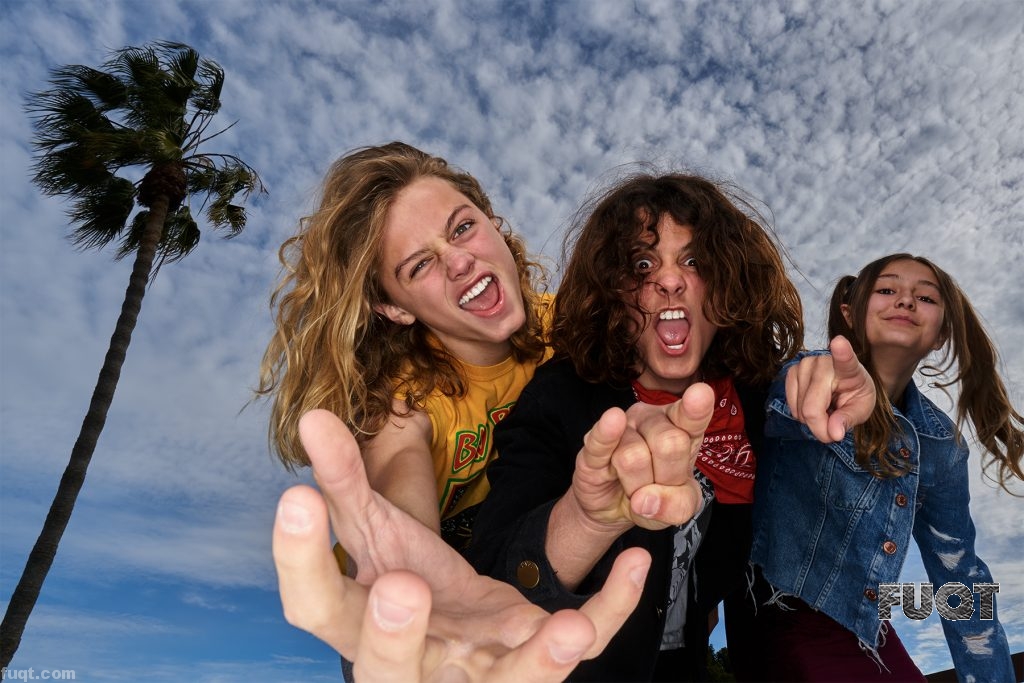 All three bring vocals to the band. Cameron, 16, began playing guitar at age 7. Tyler, 14, picked up drums no too long after. Riley Claire, 12, picked up bass and everything else. They began by playing covers of The Stooges, The White Stripes, and the aforementioned Queens of the Stone Age. That led to them finding their own voice and music.
Where this band is really pressing on the gas, and accelerating, is their stage presence. They are regulars at Bands in a Barbershop presented by the 6660s. Speed of Light is catching their stride at jumping, smashing, and crashing to get into the crowd and pump up the energy. This band doesn't stand around and play music, the music comes flying at you, and suddenly you're surrounded.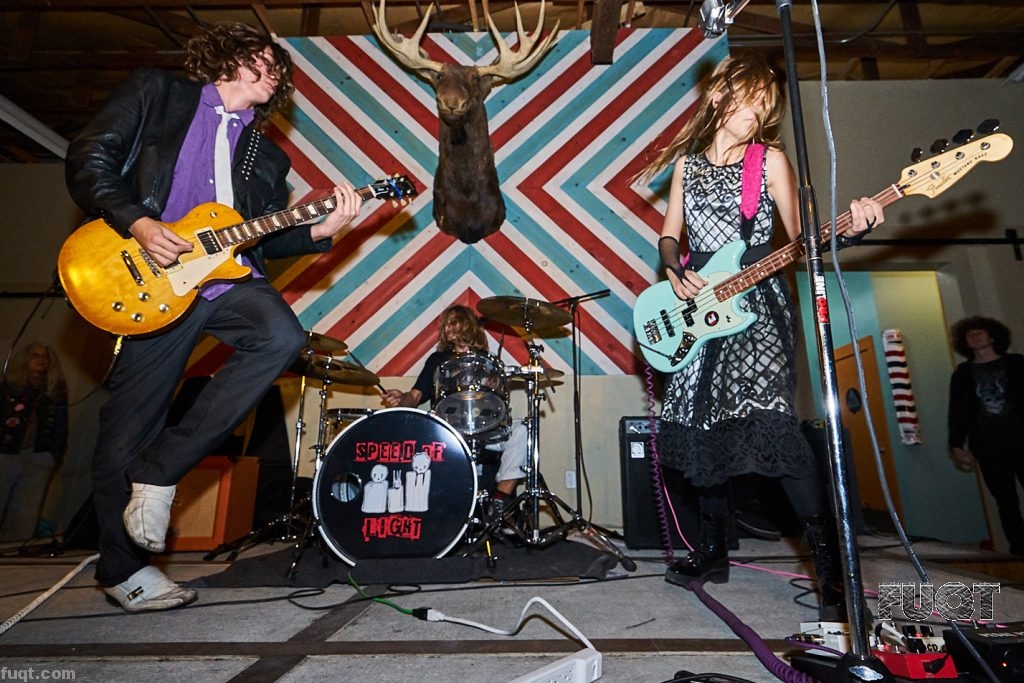 This ain't no Jackson 5 and ain't no disco, this band is all Rock n' Roll.
For more check out fuqt.com and follow Speed of Light on instagram @speedoflightband. Our instagram is @fuqt_
You may also like