Uncured, Jinjer, and Cradle of Filth
After paying my 20 bucks so that I would only have to take the fewest amount of steps possible, I took my 3 steps to be greeted by a sea of black t-shirts that read, "Jesus is a cunt!" I've come home, and I am amongst my people, I thought. A shirt this great and righteous could only mean one thing, besides, of course, offended Christians across the street, that Cradle of Filth was back in Los Angeles.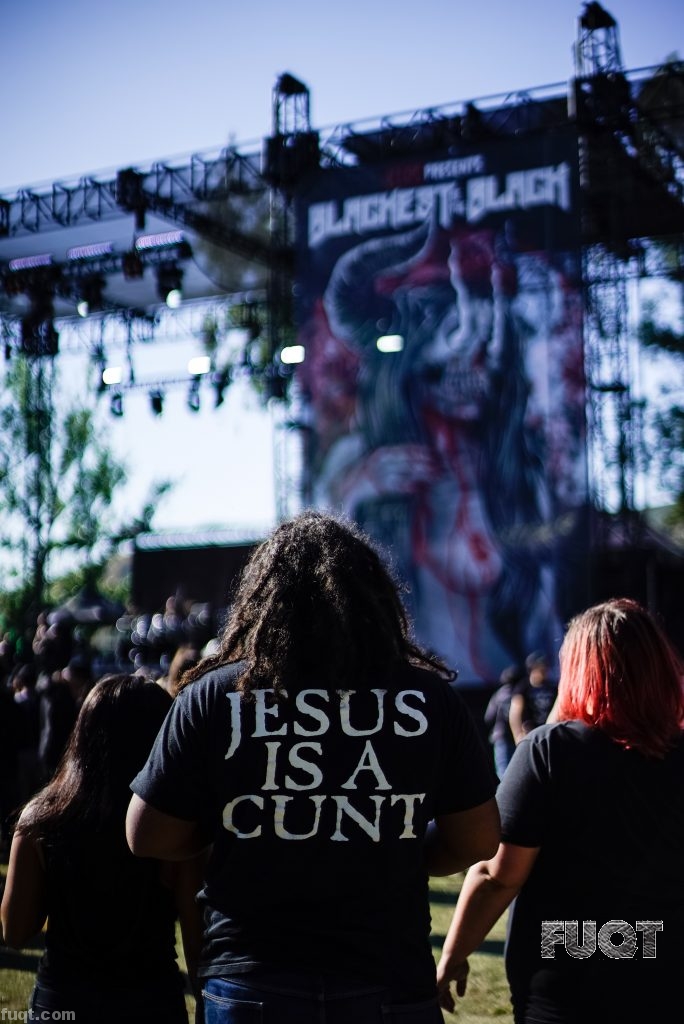 Cradle of Filth is now on it's North American leg of it's Cryptoriana world tour which stopped off at The Belasco last night. The band has been supporting it's September release of it's 12th album "Cryptoriana – The Seductiveness Of Decay" via Nucleur Blast, since March.
Thanks to the security guards not being hard-asses, I was able to secure my credentials early and was shuttled off to a meet and greet session with Dani Filth and the band. We of course posed like high school seniors outside the lunch line, snapped this photo, and in a flash the band slipped away in the fog (they really just used a different door than I did, I was trying to make it seem more dramatic.)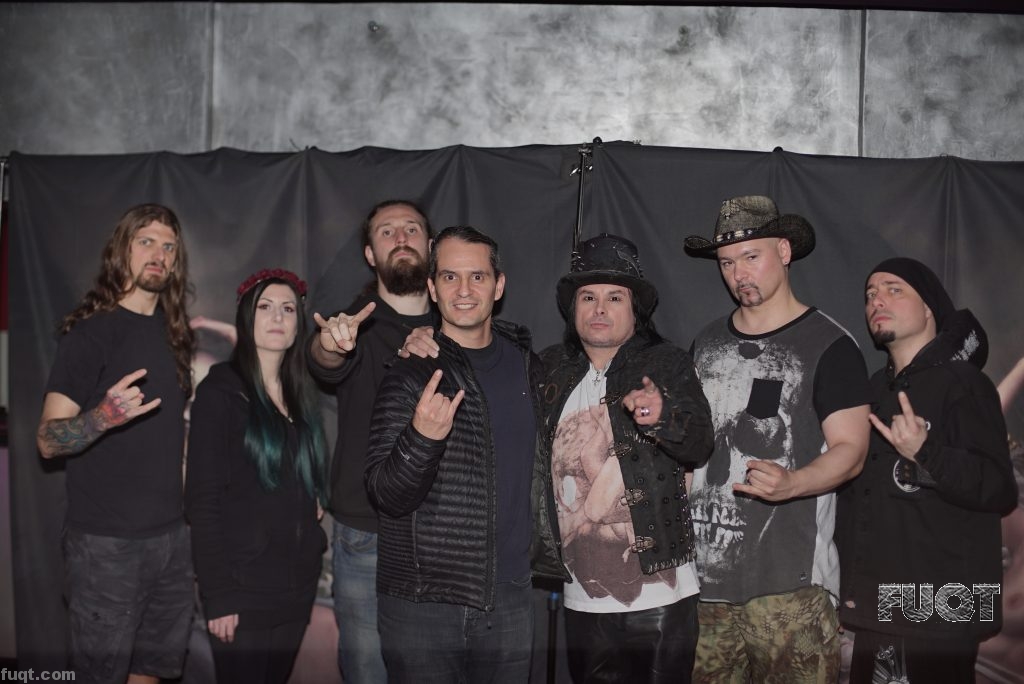 Back on the main level, merchandise was being sold, fog juice was being poured, and the first band was taking the stage. I High-Fived a Jesus is a Cunt shirted man and took my place on the other side of the guard rail to hear "Uncured." This instantly made me want a ham sandwich. As the progressive metal band shredded, I kept thinking I was fucking losing my mind as I snapped away on my Sony. "Are these fucking guys twins or do all white progressive metal guitar players look the same?" Turns out yes, yes they do, but, these two guy were also brothers. "You sneaky mind fuckers."
Anyways, I suggest you check out their music video for the song "Opium Den." It's a family oriented gem about a Mom who takes her little girl to a trap house to exchange a blow job for some of that good "H." It's heart warming. All jokes aside, the dudes can shred like Mini-Wheats and they are worth a listen.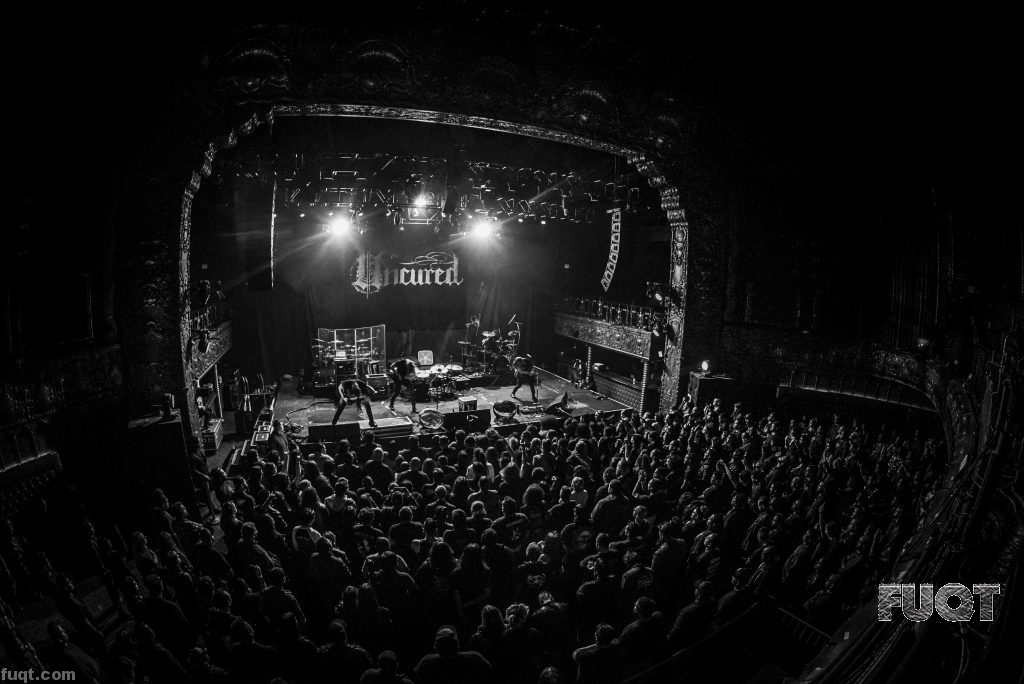 Next up was "Jinjer" and yes, it's a band comprised entirely of Gingers. Think the O'Doyle's from Billy Madison, but, instead of smacking your lunch out of your hands they are smacking your phones out of your hands with their harsh sounds. I'm obviously kidding about both because you know when both of those things happen simultaneously at the same venue, is the same day the earth will no longer adhere to gravitational pull.
This Ukrainian metal band fronted by Tatiana Shmailyuk is no joke. With her front and center, sporting pot leaf stretchy pants (which seems kind of like a joke), she demanded your attention. The bands progressive sound, melodic breakdowns, and Tatiana's incredible range, make it hard not to wanna smash around the Theatre that smells like a wrestling mat, with complete strangers. (Also, the woman is simply fun to watch and seems to really dig performing.)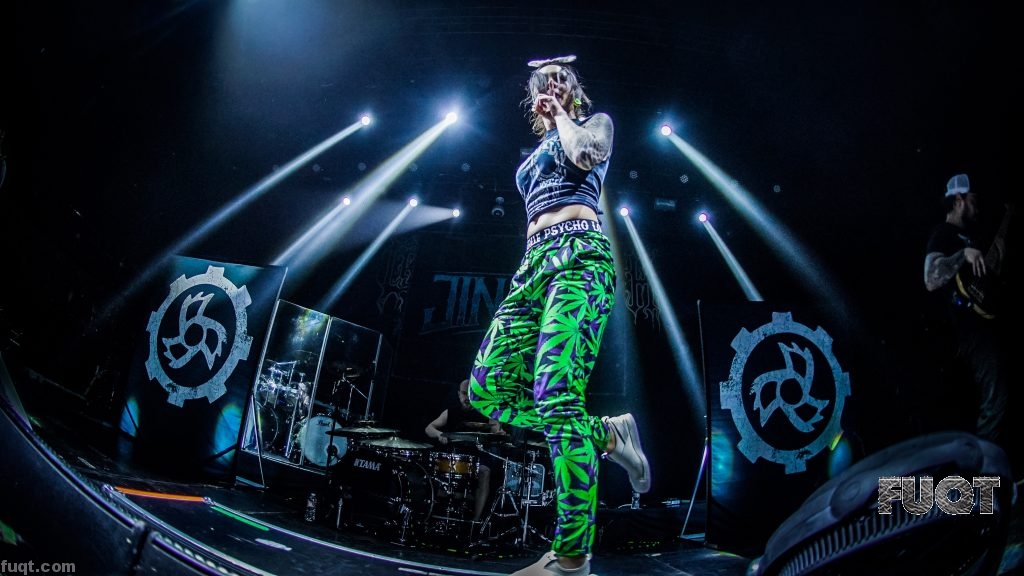 Cradle Of Filth, as expected, brought at least 10 more photographers to the photo pit (where the fuck were they earlier? J/K… kind of) and after we finally got into the tiny bullpen, we all looked up and waited for these black metal visionaries, like Peeping Tom's and Tonya's in the night. The fog spewed out of hidden machines and across the cell phone glowing squares. Chants and screams bellowed from all corners of the darkened room. Each band member walked out, one by one, to cheers. Finally, Dani Filth, cloaked in a black hood, took his place at the back of the stage. The music began to play and Dani revealed his face and white eyes and pierced the audience's ears with his shrieking, glorious, voice. 'Gilded Cunt," what a way to start a show.
Cradle of Filth continues it's North American leg of it's world tour with it's last stop in San Francisco April 22nd before heading off to Asia.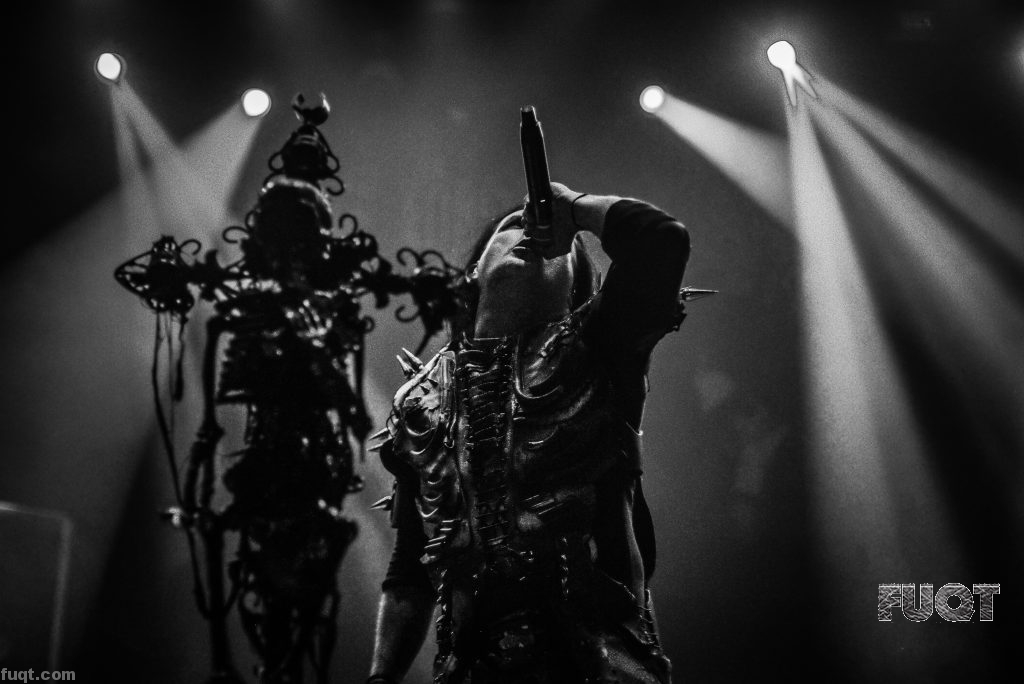 SIDE NOTE:  The first time I ever heard Cradle of Filth was when my wife made me a Mix CD (yeah old people shit) 12 years ago which contained 3 CoF songs: "Her Ghost In The Fog,"  "Hallowed Be Thy Name," and a Misfits cover, which at the time I thought was a CoF song, "Death Comes Ripping."  I even edited a silly HI-8mm video to the song which consisted of me fucking around in Lodi, Ca.  Anyways, great cover!

Read more at www.fuqt.com and follow us on Instagram @fuqt_